Every piece of glass I create is a unique piece of art
I have developed the shard technique to enable me to create unique and interesting abstract art on blown glass. Look for my painted and blown work. I apply all I have learnt from years of painting and studying art to create these works.
May 18, 2018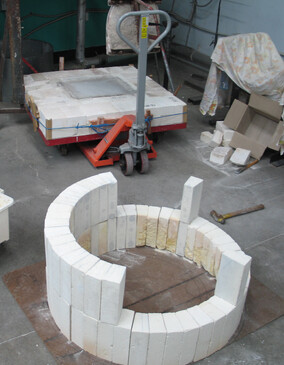 Demolition complete, rubbish disposed of and have started the re-build. Re-laid the fibre and bricks that make up the base and decided to cast a square in the middle to prevent the fibre underneath being squashed like the last time. Now cutting the bricks that make the surround for the crucible...
read more
Keith Grinter is the glass artist based in the Town Basin, Whangarei