Every piece of glass I create is a unique piece of art
I have developed the shard technique to enable me to create unique and interesting abstract art on blown glass. Look for my painted and blown work. I apply all I have learnt from years of painting and studying art to create these works.
February 24, 2019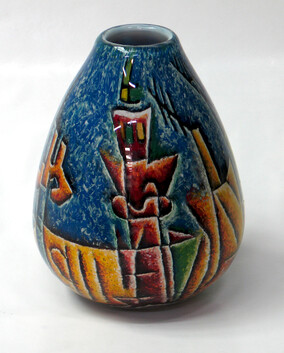 The old Castle, The Great Gates of Kiev, The Cattle and Gnomus. Below is the next in the series - Tuilerie Gardens and I am currently working on Promenade. These works were painted on small, sandblasted glass blanks using Paradise Paints. The paintings are based on blind contour drawings made ...
read more
Keith Grinter is the glass artist based in the Town Basin, Whangarei