Every piece of glass I create is a unique piece of art
I have developed the shard technique to enable me to create unique and interesting abstract art on blown glass. Look for my painted and blown work. I apply all I have learnt from years of painting and studying art to create these works.
December 10, 2019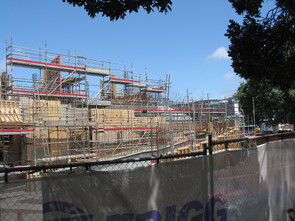 Since the piling finished we don't hear or feel much from the building site. I cycle past the construction site most days and suddenly realised how much progress has been made over the last six months. You can see the the basic outline of the building is starting to take shape...
read more
Keith Grinter is the glass artist based in the Town Basin, Whangarei