Every piece of glass I create is a unique piece of art
I have developed the shard technique to enable me to create unique and interesting abstract art on blown glass. Look for my painted and blown work. I apply all I have learnt from years of painting and studying art to create these works.
November 11, 2020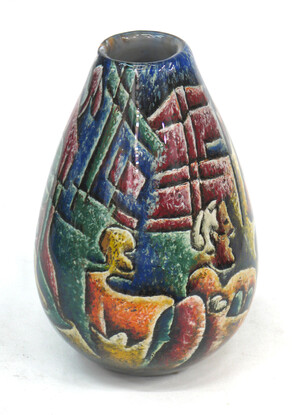 We have been so busy in the studio since restarting after the Covid lockdown that I have had this piece sitting waiting to be blown for a couple of months. Brendon and I finally blew it last week. I also started painting the same image on canvas at home last week. Here are a few different views of t...
read more
Keith Grinter is the glass artist based in the Town Basin, Whangarei