Every piece of glass I create is a unique piece of art
I have developed the shard technique to enable me to create unique and interesting abstract art on blown glass. Look for my painted and blown work. I apply all I have learnt from years of painting and studying art to create these works.
November 9, 2018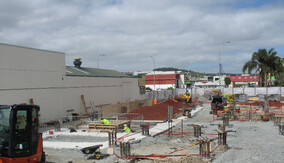 A few months ago a start was made on demolishing the old Harbour Board Building to make way for the new Hundertwasser Art Centre. A bunch of us from the local businesses were there when the first pile was vibrated into the ground. I took a piece of my glass and placed it on a light box next to the r...
read more
Keith Grinter is the glass artist based in the Town Basin, Whangarei