Every piece of glass I create is a unique piece of art
I have developed the shard technique to enable me to create unique and interesting abstract art on blown glass. Look for my painted and blown work. I apply all I have learnt from years of painting and studying art to create these works.
May 23, 2020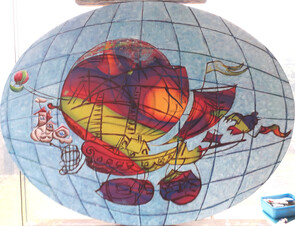 I started this painting 7 years ago and it is great to re-start work on it again. My technique has evolved as a result of the recent series I have completed on glass. I hope the next canvas painting I do will be the first of the same Pictures at an Exhibition series. I am working on the patio and ho...
read more
Keith Grinter is the glass artist based in the Town Basin, Whangarei