Every piece of glass I create is a unique piece of art
I have developed the shard technique to enable me to create unique and interesting abstract art on blown glass. Look for my painted and blown work. I apply all I have learnt from years of painting and studying art to create these works.
July 2, 2020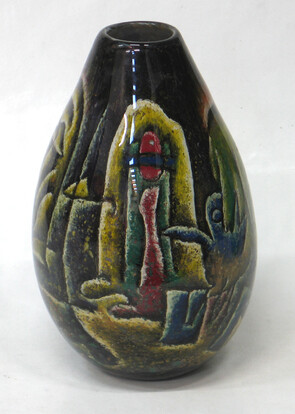 Catacombs is the first of the three painted pieces I worked on during Covid-19 lockdown. Brendon Sole assisted me and the blowing went very well considering we are both just getting back to blowing after a three month break. We will blow the other two over the next few weeks. ...
read more
Keith Grinter is the glass artist based in the Town Basin, Whangarei