Every piece of glass I create is a unique piece of art
I have developed the shard technique to enable me to create unique and interesting abstract art on blown glass. Look for my painted and blown work. I apply all I have learnt from years of painting and studying art to create these works.
September 19, 2018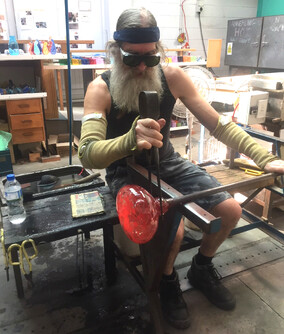 Five years ago on 16th September 2013 I moved into the glass studio created by Keith Mahy in the Town Basin Whangarei. I left the ute and trailer parked in the loading zone half the day because I was busy in the studio and got a $14.00 fine. The next day Garry Nash helped me get the furnace, glory h...
read more
Keith Grinter is the glass artist based in the Town Basin, Whangarei